Project A1
Mechanisms of intestinal immune activation in RA – consequences for clinical onset
During the first funding period, we showed the existence of a leaky gut in the pre-clinical state of arthritis in mice and men. Moreover, we could identify direct immunological consequences of gut primed immune cells traveling to the joints. This led us to propose new treatment opportunities to maintain a functional gut barrier by blocking zonulin mediated tight junction degradation in epithelial cells. This therapeutic intervention is in short reach as the zonulin antagonist larazotide is already used in phase III clinical trials for the treatment of celiac disease and will open a new time window to interfere in the early onset of rheumatoid arthritis (RA). Here, we will go one step further and concentrate on the events triggering the identified breach in intestinal barrier function, the subclinical gut inflammation and the subsequent release of the effector molecule zonulin by epithelial cells in order to unravel underlying mechanisms that bypass cellular and molecular repair responses.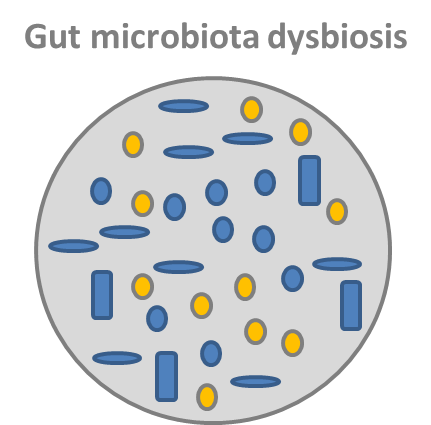 2019-2022 (1st funding period): Pathways regulating gut barrier and onset of autoimmunity
In this project we want to use our complementary experience in the gut and the joints to decipher the immunological contribution of the gut-joint axis to the manifestation of early stages of rheumatoid arthritis. We have been able to show in previous work in the mouse arthritis model collagen-induced arthritis (CIA) that there is a subclinical inflammation in the intestine at the same time as onset and partly before the onset of arthritis, and that the intestinal barrier becomes permeable (leaky gut). Treatment with natural barrier-promoting substances, e.g. the short-chain fatty acid butyrate or the selective cannabinoid receptor CB1 agonist were able to delay or reduce the onset and severity of the inflammation.
In particular, we plan to study how perturbations in the gut barrier and immune cell trafficking between the two tissues affect RA development and how the gut microbiota and its metabolites are involved in this process. We hypothesize that inflammation in the gut precedes the onset of murine and human arthritis and that the gut immune system is a place for priming of auto-reactive immune cells that subsequently contribute to joint inflammation.
Principal Investigators
Professur für Immuntoleranz und Autoimmunität
Department of Medicine 3
Chair of Medicine III (Prof. Dr. Schett)

Department of Neurology
Chair of Neurology

Doctoral researchers 1st funding period
Medicine 1
Kussmaulcampus Module 1 - AG Wirtz

Department of Medicine 3
Chair of Medicine III (Prof. Dr. Schett)